The Yogi Adityanath government of the state is running step by step with the Narendra Modi government, which is trying to repair the derailed system due to Coronavirus infection.  Their effort is to remove the crisis of all.  In this sequence, the Yogi Adityanath government will now give ten thousand rupees to every track shopkeeper on liberal terms.  So that he can resume his business and become self-sufficient.
CM Yogi Adityanath on Friday reviewed the corona virus infection with Team-11 and prepared a plan ahead.  During this, he also instructed every department to expedite the work.  The state government believes that most of the lockdown caused by coronavirus infection has been on the street vendors, carts, Khomchas or other business people along the tracks.  Now the Yogi Adityanath government of the state has started campaigning to bring his life back on track again.  In this order, the government will provide loans of up to 10 thousand to track businessman wants.  During the lockdown till date, the government has provided Rs 1000 and food grains as maintenance allowance to about 8.41 lakh track businessmen.  In this case, he has data ready.  So the selection of characters and other procedures for Lone will be easy.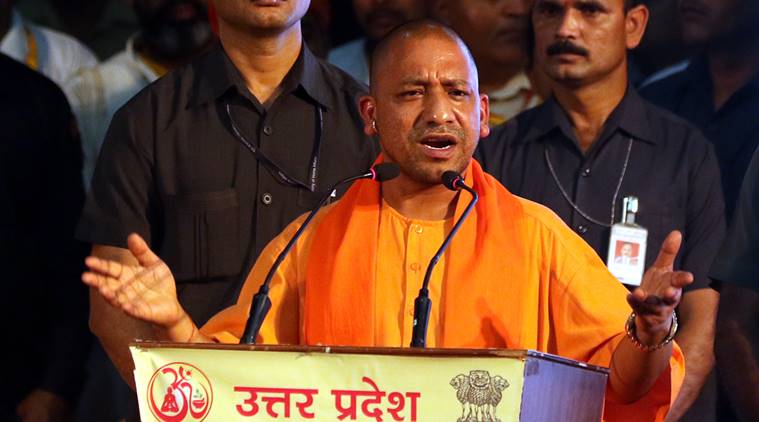 Chief Minister Yogi Adityanath said that being the largest state by population, the number of migrant workers of Uttar Pradesh is also high.  Even after this, the government is committed to ensure that no worker comes back home.  We will bring respect and safety to every laborer of our state living in another state.  It appeals to me not to walk home on foot, two-wheeler, putting myself and my family at risk.  Chief Minister Yogi Adityanath said that our workers and workers are our strength and capital.  We will make every possible use of their labor and skills to make the state a manufacturing hub of the country and the world.  The government is making all possible arrangements for the safe return of everyone.  On Thursday, 70 trains reached Uttar Pradesh carrying migrant workers and workers from different regions of the country.  More than 50 trains will arrive on Friday.