Many states of the country are in the grip of floods these days. Normal life has been badly affected due to floods. So far more than 200 people have died and about 1.2 million people have been affected by the deluge in Uttarakhand, Gujarat, Bihar, Maharashtra, Kerala, Karnataka, Odisha. Not only this, the Meteorological Department has issued a high alert in many districts of West Bengal, Madhya Pradesh and Chhattisgarh. Meteorological Department has issued Orange alert in many states. Half of Hindustan has caused a furore due to rain and floods.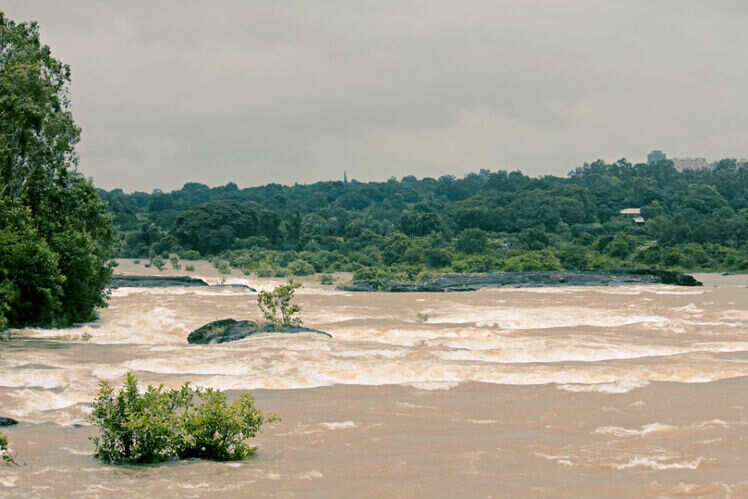 The Indian Meteorological Department (IMD) has issued a red alert for some states of Kerala. A red alert has been issued for Malappuram, Kozhikode, and Kannur in Kerala for today.
Chief Minister Pinarayi Vijayan said that financial help would be provided to the families who lost their lives due to the floods in Kerala. CM has said that he will get help of Rs 4 lakh. At the same time, the state government has decided to provide immediate assistance of Rs 10,000 to the flood affected families.
Flood water infiltrated a village in Mandsaur district last night after heavy rains in an area of ​​Madhya Pradesh. Removal of 70 peaks of Prakasam Barrage with huge flow of flood reaching the reservoir from Pulichintla project on Krishna River in Vijayawada has gone.
The floods in Kerala have caused the most devastation. Things have been worsening since the flood. Since August 8, 95 people have died and 34 people have been injured in flood-related incidents in Rall. At the same time, 59 people are being reported missing. A tree fell on a school bus near Nanthur in Mangaluru, Karnataka. There were 17 children in the bus. However, all survived narrowly in this accident.