There is also a lot of unease in Uttar Pradesh over the rate of penalty of the central government for breaking the traffic rules. Uttar Pradesh's Minister of State for Transport Independent Charge Ashok Kataria on Friday clarified the situation in Uttar Pradesh regarding the rates in respect of fines.
Ashok Kataria said that only the old rates of fine are applicable for violation of traffic rules in the state. In such a situation, if caught on a mistake such as not installing seat belts, not applying helmets, the present rate of mitigation fee will be payable in the state. Instructions have been given to all that the traffic police should not challan at the new rates. But if the driver goes to court, he will have to bear the mitigation fee according to the new rates.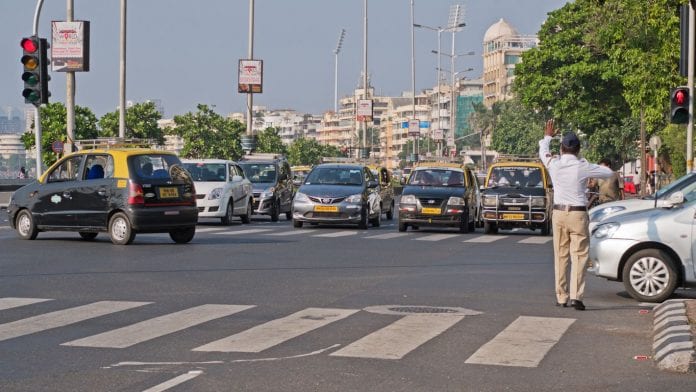 Ashok Kataria, Minister of State for Transport, who came to a program in Kanpur, said at the Circuit House that the Act has been made by the Central Government. It has been implemented in the entire country since that day, but the state government is considering it according to the public interest. Till the discussions are going on, the old rates of mitigation charges are applicable for violation of traffic rules in the state. He said that the act the Center has enacted is for the protection of the common man. Therefore drivers should follow these rules. If they follow the rules then they will not have to pay any kind of penalty. However, if they make a mistake, they will now be charged mitigation at the old rates. He said that no traffic policeman is challaning the new rates. If the driver decides not to go to court by paying a fine, then he will be charged mitigation fee as per the new Act.
He said that following the traffic rules are applicable to two-wheel and four-wheel drivers. With the same strictness, they are also applicable to taxis, tempo and buses. Therefore, the traffic police will take action against them with the same promptness, so that the lives of the people are at risk.