As part of his international outreach, Congress president Rahul Gandhi will address Indian expatriates at Dubai International Cricket stadium at sports city in Dubai on January 11.
Himanshu Vyas, secretary of All India Congress Committee said, "During his two-day maiden visit to the UAE, Rahul will address the Indian community at 4 pm on the same day at the cricket stadium which has the capacity of 25,000. We have got permission from the authorities and we are expecting a sizeable crowd,"
"The theme of the stadium event is 'Gandhi 150 years: The idea of India". Earlier in the day on January 11, Gandhi will attend a luncheon hosted by Indian Business and Professional Council (IBPC) and is expected to interact with a group of students," Vyas said.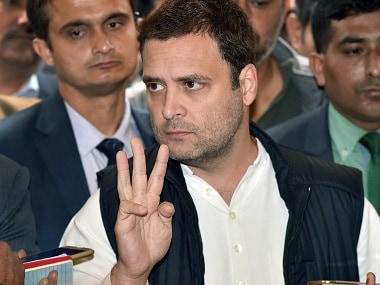 During his visit to Abu Dhabi, Rahul will also visit Shaikh Zayed Mosque, attend a meeting organized by Indian Business and Professional Group and an event organized by India Social and Cultural in the evening.
Dr B R Shetty, chairman of the group said, "We are holding a luncheon meeting in Abu Dhabi for 200 people and also there is a public meeting at ISC in the evening."