After the removal of Article 370 in Jammu and Kashmir and the passage of the State Reorganization Bill, the Government of Pakistan and their supporters have been shocked. They want to prove to the world by screaming in front of the world as if it is a case of Pakistan and they are ready to do anything for it. Social after fighting Pakistani supporters shouting slogans against India and PM Narendra Modi in Seoul The media is praising BJP leader Shazia Ilmi.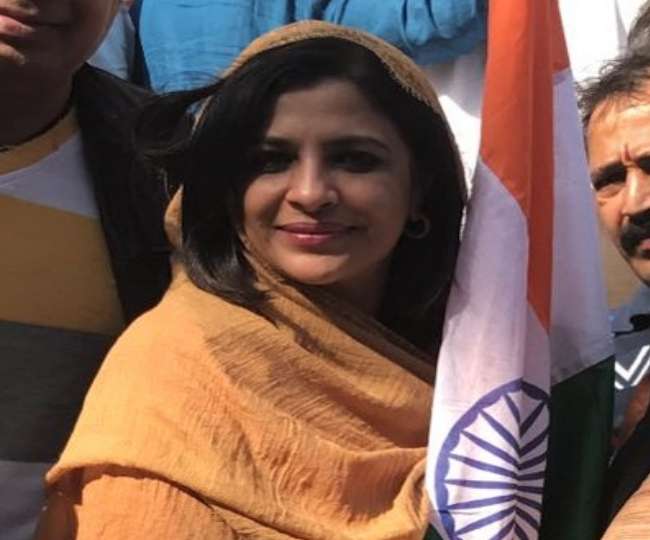 Pakistan tried to raise the Kashmir issue in the United Nations Security Council with China's help, in which it had no success. He is joined with China because he has economic interests in Pakistan, especially in slave Kashmir, whereas in Hong Kong itself, there are large-scale protests against him and which he has failed to stop.
On the other hand, it seems that for Pakistan it is a question of life and death. This is the reason why in many countries of the world, people of Pakistan are sponsoring protests. A similar scene unfolded in Seoul, South Korea, but BJP leader Shazia Ilmi shouted slogans of Hindustan Zindabad amidst a large number of protesters present here.
It may be noted that some Pakistani supporters in Seoul were protesting against India in a program. Only then BJP leader Shazia Ilmi and RSS workers were passing through there. Shazia did not like the anti-India and anti-PM slogans, so she tried to convince him, but he did not agree. After this she herself confronted the supporters of Pakistan and started raising slogans of India Zindabad. His video is going viral and people are praising his patriotism, courage and he is being praised on social media.