The biography of Union Minister and Lok Jan Shakti Party (LJP) National President Ram Vilas Paswan is going to be published soon. This book will be done by renowned publishing company Penguin Hindi. Paswan's biography is written by journalist Pradeep Srivastava. In this book, all the accounts related to his personal life from childhood will be given. Also, this book also mentions about his political career and his important role in politics.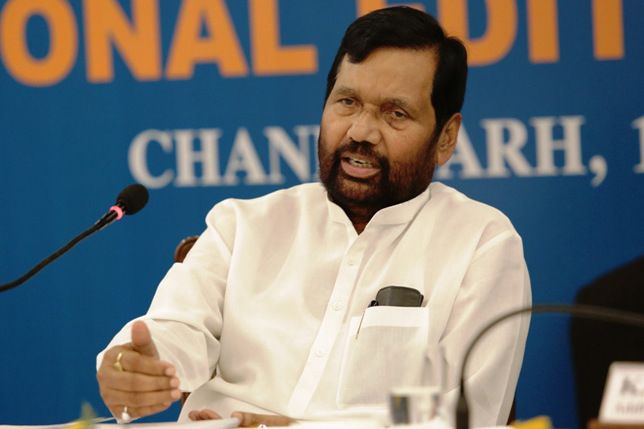 This book has been prepared with the help of research as well as interviews. It will also be told in the book how Paswan devoted his entire life to Dalit-afflicted people and social justice.
Regarding the book, Penguin Random House Editor-in-Chief, Languages, Vaishali Mathur said that in this era there are very few politicians who have risen from the ground to the summit. Ram Vilas Paswan belongs to an ordinary family. He has participated in very important political events in his life. He has witnessed many incidents very closely. He further said that readers will like this book very much and it will inspire them. She says that this book is an important document not only in political science, but also in the history of modern India.
Senior journalist and author of the book Pradeep Srivastava said about the book that Ram Vilas Paswan is one of the senior leaders of the country. He devoted his entire life to the downtrodden and oppressed people. Whichever department he stayed in, he emphasized the interests and development of Dalits, backward and minorities at the center in his policies. It is not common that he was elected several times from Hajipur to the Lok Sabha.