Police in Andhra Pradesh has taken a new turn with the ongoing confrontation between the Telugu Desam Party and the YSRCP. Several party leaders, including TDP chief N Chandrababu Naidu and his son Nara Lokesh, have been placed under house arrest. Nevertheless, N. Chandrababu Naidu was leaving for his family's residence (Amravati) for Atmakur for a 'Chalo Atmakur' rally against the alleged political violence by his party's YSRCP but, the police stopped him by closing the main gate of his house. Gave.
TDP Chief N Chandrababu Naidu said that this government is violating human rights and fundamental rights. I am warning the government. I am also warning the police. You cannot play this type of politics. You cannot arrest and control us. Whenever they allow me, I will continue to 'Chalo Atmakur'.
The TDP leader was among the protesters in the state today against the killing of the TDP leader. When police went to stop them, Chandrababu Naidu's son Nara Lokesh got into an argument with the police, after which he was taken into custody.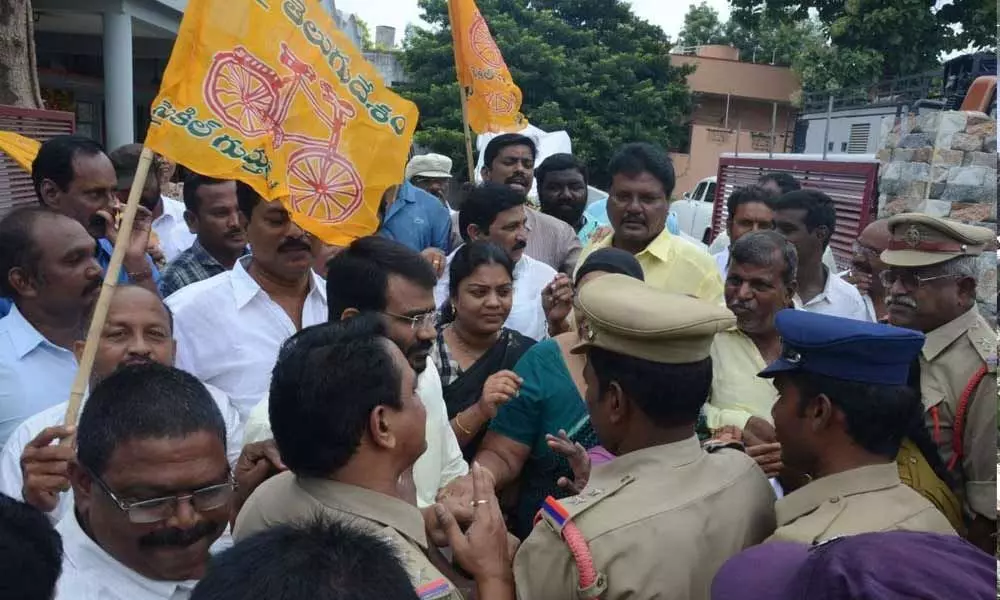 After the arrest of Telugu Desam Party (TDP) leader Nara Lokesh, saying that it is dictatorship, we are being stopped in an undemocratic manner. TDP leaders and activists are being harassed. YSRCP MLAs are openly threatening us, saying the police are with them. He further said that the ruling party is trying to strangle our party in Andhra Pradesh. We were doing our activities in a democratic manner but our entire leadership was under house arrest. It is a murder of democracy.