External Affairs Minister S Jaishankar addressed the media conference on Tuesday. He also referred to the increasing domination of India at the international level and the ongoing tension with Pakistan on the Kashmir issue. Referring to the Bahrain, Maldives, Russia visits by Prime Minister Narendra Modi, he said that in these hundred days our relations with many countries have strengthened. External Affairs Minister Jaishankar said, 'Ghulam Kashmir is a part of India. We hope that one day we will have authority over it. '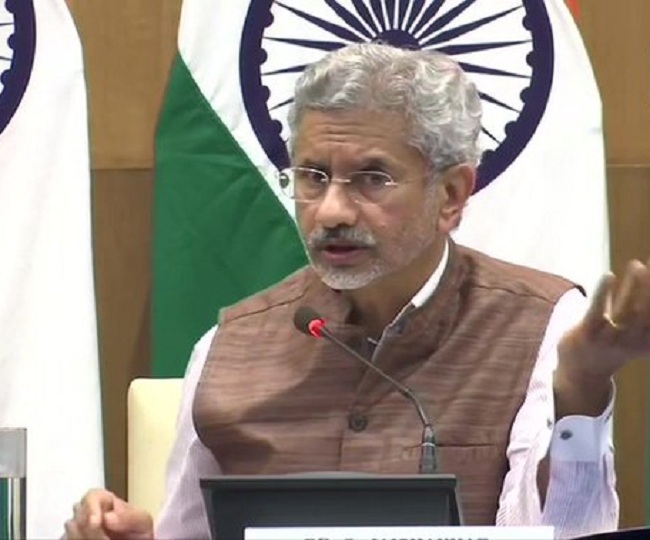 Foreign Minister S Jaishankar did not name Pakistan but said, 'There is a different challenge from one of our neighbors, it will remain so until it becomes normal and takes action against terror.' Regarding efforts to create an international issue, the External Affairs Minister said, "India's position has been strengthened and its internal affairs will also become stronger". He said that on Kashmir Industry says that has been her not to worry, predicted for this country since 1972.
He said on the issue of the face-to-face of the Indian and Chinese forces near Pangong Lake in Ladakh, "There was no fighting there." Only the soldiers of both the countries were stationed there, now the matter is resolved. "He spoke on the case of Kulbhushan Jadhav imprisoned in Islamabad for spying that what is happening in Sindh has not happened in the last 100 days only. There has also been a case of kidnapping of Sikh girls.