On Independence Day in Pakistan today, Mashal Malik, wife of separatist leader Muhammad Yasin Malik, addressed the people in Islamabad. He also took part in flag hoisting during this time. This news has been revealed by quoting Pakistan media. Significantly, the chairman of Jammu Kashmir Liberation Front (JKLF) Mohammad Yasin Malik is lodged in Tihar Jail in the Terror Funding case.
Recently, Yasin Malik had been reported to be ill, which was misunderstood by the jail administration. The administration had said that various rumors about Yasin's health were wrong. Meanwhile, Yasin Malik's wife Mashal Hussain issued a video message expressing concern over the health of her husband in jail.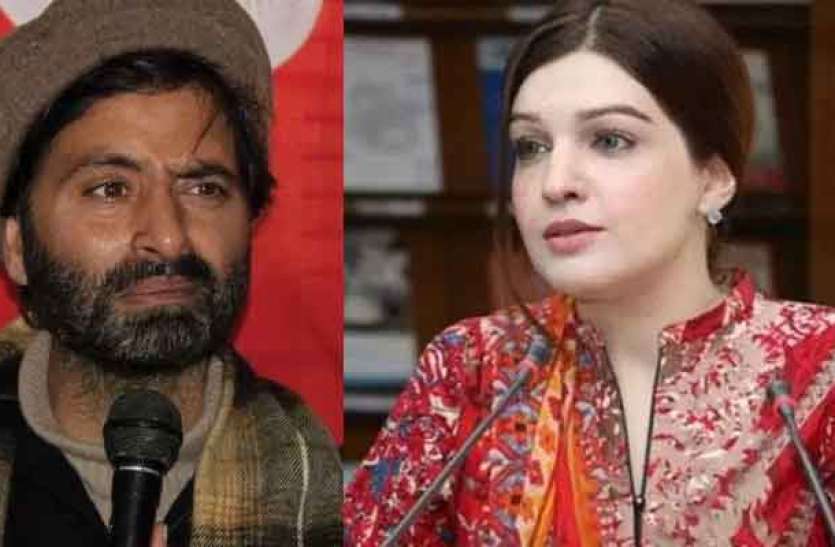 In this video, Malik's wife claimed that her health was deteriorating and she needed immediate treatment. Yasin is a prominent face in the separatist leader in Jammu. After this, the jail administration issued a statement on Yasin's health and said that there is no concern of any kind. He is fine
The Central Government has banned the Jammu and Kashmir Liberation Front (JKLF) under the Anti-Terrorism Act. The National Investigation Agency (NIA) arrested Yasin Malik on 10 April in J&K Bhalwal jail for providing funds to terrorists and separatist groups in Jammu and Kashmir. Later, the NIA special court ordered the investigating agency to interrogate him in custody, after which Malik was brought to Delhi.
The JKLF has been accused many times of supporting terrorist activities. There are several FIRs registered, including the murder of four Air Force officers and the kidnapping of Mufti Mohammed Saeed's daughter Rubaiyah Saeed. This organization has been responsible for providing illegal funds to promote terror.