The meeting over the border dispute between India and China ended. This meeting lasted for about five and a half hours. On behalf of India, this meeting was led by Lt Gen Harinder Singh, Commander of 14th Corps at Leh. Now they are returning to Leh. This meeting lasted from 11:30 AM to 5 PM. Major General Liu Lin was leading on behalf of China.
What is the dispute between India and China
There is a 3488 km long border between India and China. This border passes through Jammu and Kashmir, Uttarakhand, Himachal Pradesh, Sikkim and Arunachal Pradesh. The entire border is divided into 3 areas. Western Sector i.e. Jammu and Kashmir, Central Sector i.e. Himachal Pradesh-Uttarakhand and Eastern Sector i.e. Sikkim-Arunachal Pradesh. Current dispute in two areas of western region. These areas are – Finger Area adjacent to Galvan Valley and Pangong Lake.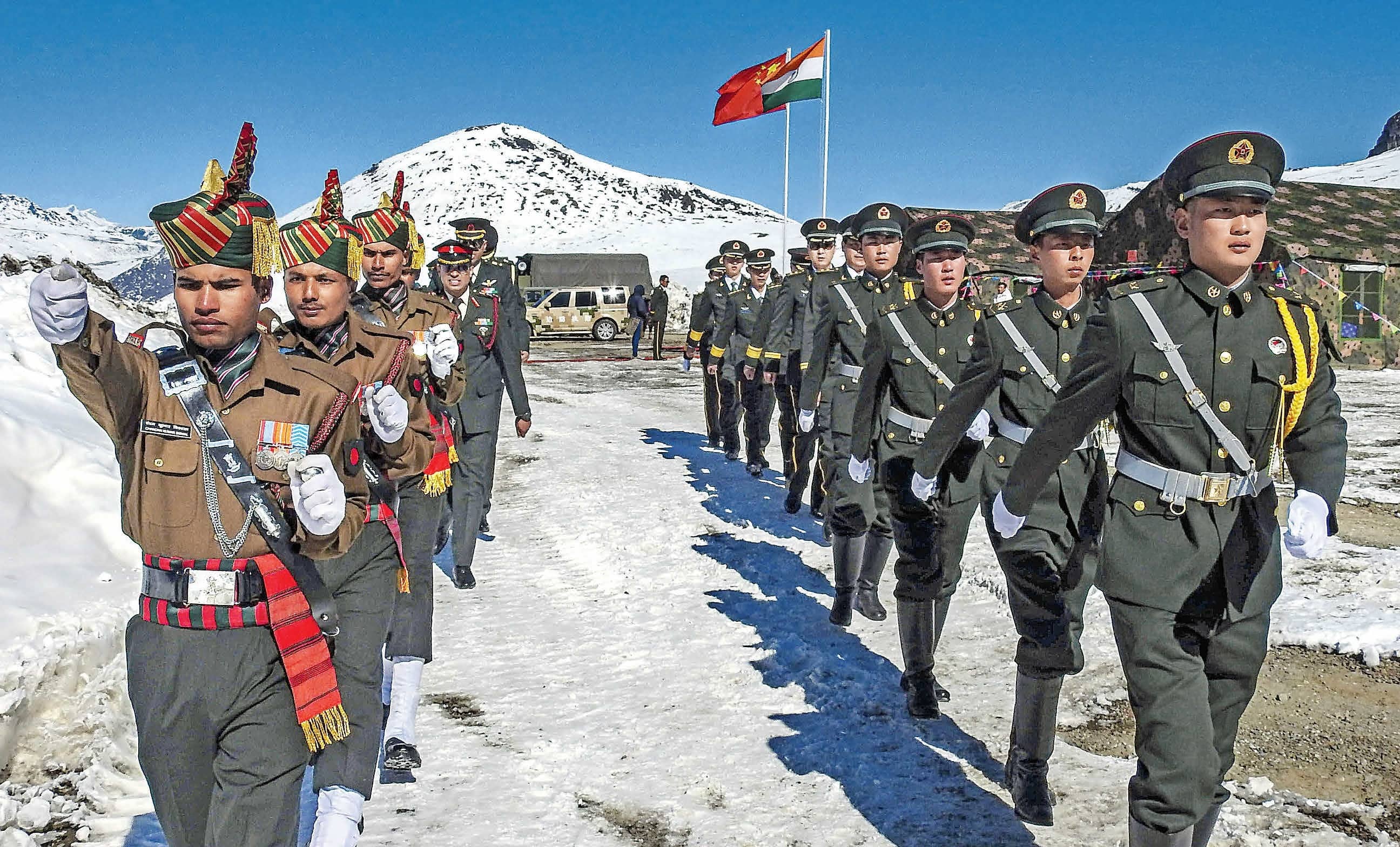 China has made 80 tents near the border of Galvan Valley located in Ladakh. In response to this, India has also made 60 tents in its border. India has also set up a defense facility center here. China is calling this center illegal. Not only this defense center, but two roads built near the border are also increasing the anxiety of China.
Finger area adjacent to Pangong Lake
The second dispute between India and China is the Finger Area adjacent to Pangong Lake. The hills adjacent to Pangong Lake are called Finger Area. China is claiming eight of these hills, while this area belongs to India. Of these, India has only four hills. The remaining four hills are occupied by China. China constantly tries to cross the fourth hill and capture the fifth hill. In May this year, the dispute between the armies of both the countries has increased more.
Recently on May 5, soldiers of India and China clashed with each other in Pangong Tso area of ​​East Ladakh with iron rods and sticks. There was also stone pelting between them. Soldiers of both sides were injured in this incident. On the evening of May 5, the violence between 250 soldiers from China and India continued the next day. After this, the two sides were "separated". However, the deadlock continued. In a similar incident, on May 9, about 150 Indian and Chinese soldiers clashed near Naku La Pass in Sikkim sector.
Ladakh Standoff: Commanders-Level Meeting between India and China Ends, Meeting Lasted for Five and a Half Hours
Like and Follow us on :