After the Pulwama attack, the Indian Air Force dropped 1000 kg of bombs at the LOC camps across the LoC at 3:30 in the morning. This information was given by air force sources. These attacks on militant camps have been done from Miraj-2000 fighter aircraft. It is being forwarded to Air Force sources that 12 Mirage aircraft crossed the LoC and demolished them completely by dismissing the bombs on terrorist camps.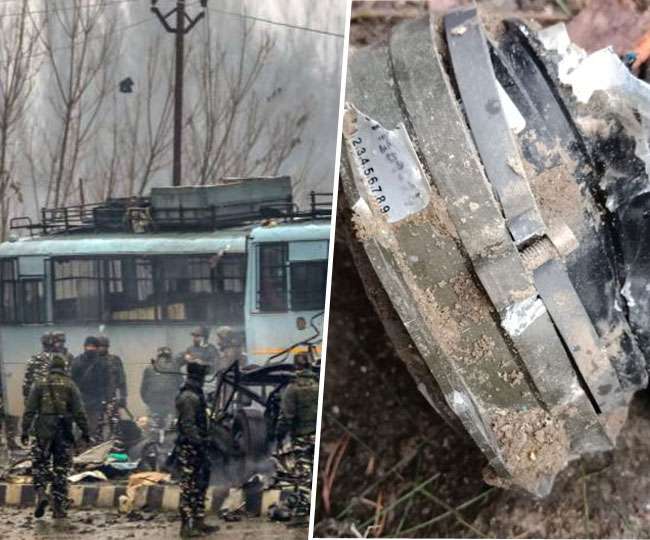 According to the sources of Indian Air Force, on 26 February a group of Indian fighter aircraft Mirage 2000 crossed the LOC and bombarded the terrorist camp in Pakistan Occupied Kashmir and completely destroyed it. 1000 kg of bombs dropped on the terror camp 12 Mirage planes took part in this campaign.
On the other hand, Pakistan's army on Tuesday alleged that Indian Air Force has violated the LoC in the Muzaffarabad sector. Major General Asif Gafoor, Director General of the Army Media Inter-Services Public Relations (ISPR) tweeted, "Indian Air Force has entered the Muzaffarabad sector. After getting an effective response from the Pakistani Air Force on time, he hurriedly dropped his bomb and came out of Balakote. There is no harm to the accused. He wrote, "Indian Air Force has violated the Pakistani Line of Control. The Pakistani Air Force responded promptly. Indian aircraft returned.
Let us say that on February 14, 40 CRPF personnel were martyred in the terrorist attack in Jammu and Kashmir's Pulwama. The terrorist organization Jaish-e-Mohammed took responsibility for the suicide attack. The attack took place on the Jammu-Srinagar highway when a convoy of 78 CRPF personnel jammed a vehicle full of explosives in a bus filled with explosives, causing the bus to be hit by the bus.
It is worth mentioning that since the Pulwama attack on 14th February, Pakistan has been blaming the mortar on the LOC daily. Meanwhile, Pakistan Foreign Minister Shah Mahmood Qureshi had written a letter to the United Nations in the past and complained about India. They had accused India of their country of peace, but India is preparing for war.