Holi is not just a festival of colors and food. Along with playing Holi on this day, delicious dishes are also made. Plates are filled with these delicious dishes in homes. Ghujiya, papad, chips, and many different kinds of food are made on the day of Holi. Because Holi or Diwali, every city has its own identity. See here, in which state, which dish is made on the day of Holi.
Kachori
Special potato, onion kachoris are made in many houses on the days of UP and Bihar. People eat it on Holi with coriander and chilli sauce.
Aloo ke Gutke
Especially, in many places of Uttarakhand, Aloo ke Gutke are definitely made. People made in minutes this dish and eat with great happiness.
Thandaai
Well, on the occasion of Holi, thandaai is giving in the temples and in houses to guests of every city, but thandaai is speciality of Kanpur and Varanasi is different.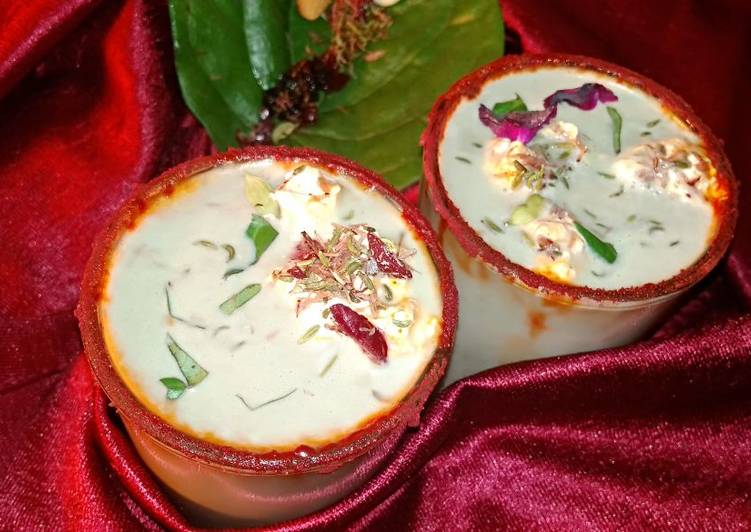 Dahi Bhale
In cities, especially in Delhi, on the day of Holi, dahi bhale is definitely made in homes. People eat them very well with jaggery chutney.
Ghujiya
Holi is incomplete without Ghujia. Any state or city of India, Gujiya is eaten and made everywhere. Ghujiya of Holi is so popular of many varieties. Previously only Gujiya of Khoya and Suji was available, but now Gujiya from Chocolate to Jam is available in the markets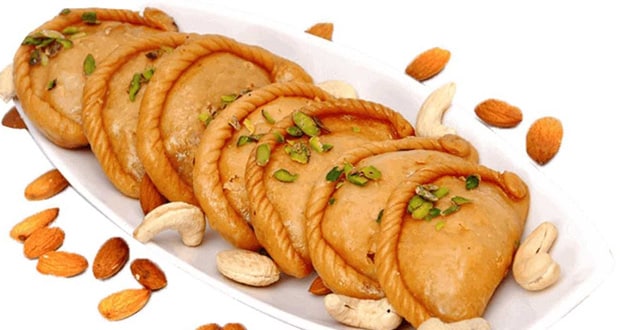 Kanji Vadaa
Especially Kanji Vada made in Gujarat and Rajasthan is also seen during Holi. Let me tell, Kanji Vada is a very popular breakfast in Rajasthan.
Puran poli
Puran Poli is the most famous dish of Maharashtra, it is also eaten with great fervor on Holi day.
Dhuska
The famous Dhuska of Jharkhand is made on Holi. People enjoy dhuska made from rice flour, gram dal and potato.
Also Read :
"The Way they Eat Poha" made me Realise they are Bangladeshi – Kailash Vijayvargiya