Domestic car company Tata Motors presented its four models on the Geneva Motor Show here on Tuesday. It has its hatchback car 'Altros' and the small SUV and concept car 'H2X' remains the main center of attraction among people. The company also showed a glimpse of the electric version of Altors, which will be presented in the market next year.
Also, 7-seater SUV has also been introduced, that is 'Buzzard Geneva' which is yet to be named according to the Indian market. At the same time, the company also introduced 'Buzzard Sport' which has been launched in the Indian market by the name 'Harrier'. Apart from this, in a separate interview, the company's Managing Director and Chief Executive Officer Gunter Butchek said that Tata Motors has decided to make its passenger vehicles in line with high safety standards.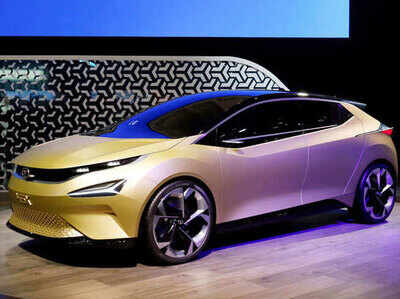 The company's SUV 'Nexon' has already got five-star ratings from global security standard 'Global NCAP'. Butchek said that Global NCAP will be the next new security standard for Tata Motors passenger vehicles. If there are star ratings to be given then we would wish to get a full five-star rating. While presenting the company's four new products, the group's Honorary Chairman Ratan Tata and Group Chairman N. Chandrasekharan was present.
All these models of the company are based on the company's 'Omega' and 'alpha' basis. Butcher said that all these global products have been developed on these two new framework systems. These vehicles will be available in the market in the next two years. In this, Altros and its electric version are built upon the alpha base, while all the variants of the Buzzard are made on the Omega platform. The company's plan is to introduce the Altros with the petrol and diesel engine options in the market by the end of this year. There is a possibility of bringing the remaining product to the market in the next financial year.