The TADA court issued fresh warrant against Jammu Kashmir Liberation Front (JKLF) chief Yasin Malik in the case of the Kidnapping of Dr. Rubia Saeed, daughter of former state chief minister and the then home minister of the country Mufti Mohammad Sayeed, and the killing of five Air Force officers. is. The court has directed the Tihar jail in-charge to produce Malik during the next hearing.
According to the CBI challan in the Dr Rubia Saeed kidnapping case, a report was lodged at the Sadar Police Station in Srinagar on 8 December 1989, according to which Rubade was traveling in a mini bus from Laldeed Hospital Srinagar to her house in Naugam. Then he was abducted by some unknown gunmen. After completing the investigation, the CBI presented a challan against the accused on 18 September 1990 in the TADA court in Jammu.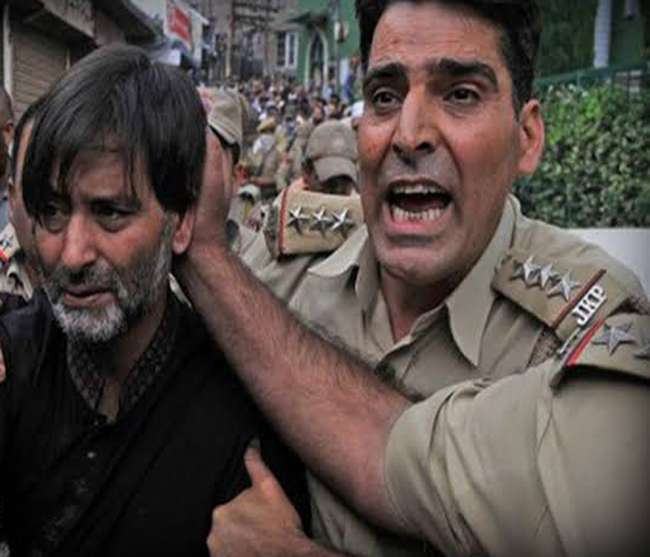 According to the CBI's second challan, at around 7.30 am on January 25, 1990, the Airforce officers on rent at Rawalpora were standing at the Sanat Nagar crossing for the car, when the terrorists opened indiscriminate firing on them. At that time there were around 40 Airforce officers, including a woman, who was seriously injured. Two officers died on the spot, while three others later succumbed. Yasin Malik is currently lodged in Tihar Jail, New Delhi.
The court has finalised a date for October first to start a debate on whether to charge or dismiss the charges. Along with this, non-bailable warrants were issued against the other accused in the case, Shaukat Bakshi, Muhammad Rafiq, Javed Ahmed Mir, Manzoor Ahmed Sophie, Javed Ahmed Zargar, Mir Rafiq, Wajahat Bashir, Manzoor Ahmed, Mehraj-ud-Din and Jaman Mir While directing them to present their bail grantees.