Bologna, For the first time in Italy, treatment using CAR T-cells has been used against multiple myeloma.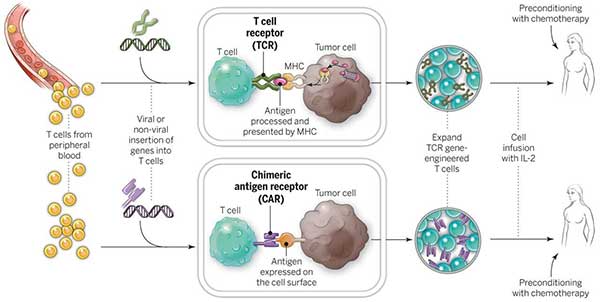 The therapy is considered revolutionary.
The treatment was given at the Sant'Orsola polyclinic in Bologna, where one patient has already been released from the hospital and another is currently receiving it. T-cells are extracted from the patient's blood, modified genetically with the addition of an artificial receptor (called a "chimeric antigen receptor", or CAR) to their surface. The receptor enables the modified cells to produce chemicals that kill cancer. Once infused back into a patient's body, they begin multiplying and attacking tumor cells.
The therapy was given by a medical team under Professor Michele Cavo. The treatment is considered a new approach in the fight against cancer and is for the time being used only in certain types of blood cancer.
Studies conducted and published on one strain of acute leukemia and lymphoma have shown exceptional effectiveness of the treatment, which was recently approved by the FDA and EMA, the regulatory bodies for pharmaceuticals in the US and Europe. The Sant'Orsola hospital is one of two Italian centers selected to conduct the first experimental study with CAR T-cells in multiple myeloma.