The outbreak of the Corona epidemic has changed our social and religious routine.  Eid ul Fitr, the festival of happiness is being celebrated in the entire Uttar Pradesh on Monday.  This is the first time when mass prayers are not being held in Idgah.  This time due to the Corona epidemic, religious programs and crowded events are banned due to the lockdown.  People are following physical distancing in their homes by offering Eid prayers.
At present, the country is celebrating Eid today due to the ongoing havoc of epidemics like Coronavirus and many restrictions imposed due to lockdown.  People offered prayers in their homes and prayed for Aman.  Neither went to Idgah nor could people embrace each other after mass prayers in mosques.  Neither this time the feasts are to be held, nor the collective flavors of macaroni are to be enjoyed.  Not only this, due to the lockdown, there are many restrictions in the markets.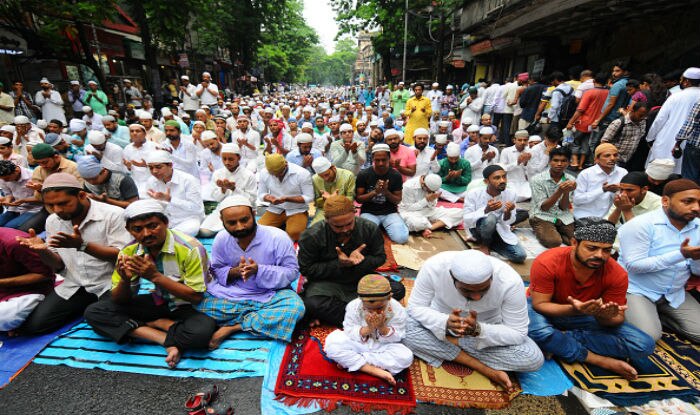 Incidents of assault and stone pelting have come from many cities of UP on the day of Eid.  There was fierce fighting and stone pelting on two sides over the Eid prayers in Lakhipur of Lisadi Gate, Meerut.  A dozen people from both sides have been injured.  Police have arrested five people.  At the same time, on Monday morning, two sides of Muslim society came face to face with prayers in the mosque of the Dadas mosque in Aligarh.  Stoned and beaten fiercely.  Two people have been injured during this period.  Police on information removed people from both sides.  In Saharanpur, two families opened fire after an altercation, in which a person was shot in the leg.