Earthquake tremors were felt on Tuesday evening in several cities of North India, including Delhi-NCR. The epicenter of the Earthquake was 173 km from Lahore. At the same time, its intensity was measured 6.3. On the other hand, the tremors were felt in Jammu and Kashmir.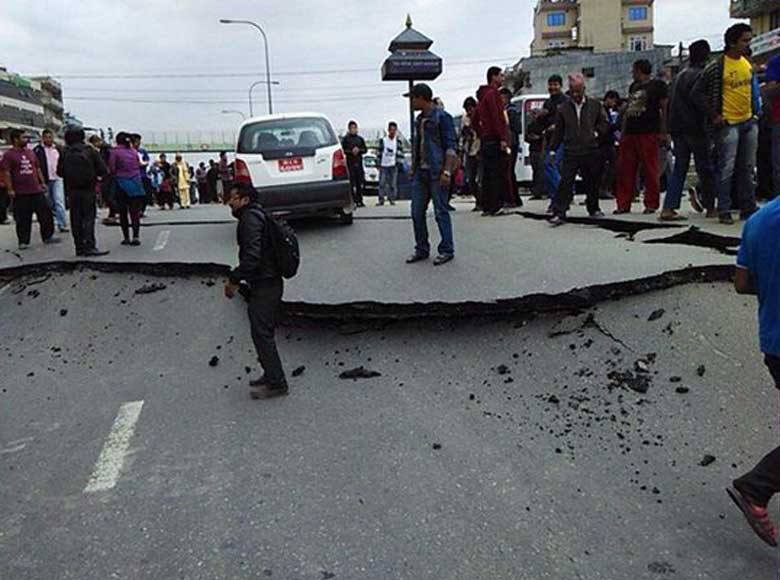 Earthquake tremors were felt across northern India on Tuesday afternoon. The epicentre of the earthquake was reported to be in Pakistan. Reports said that the an Earthquake of magnitude 5.7 was felt in Islamabad, Lahore, Rawalpindi and Peshawar, along with other cities. Tremors were felt in Delhi-NCR, Kashmir, Chandigah, Uttar Pradesh and other parts of nothern India.
What to do when an earthquake
1. If you are in the house during the earthquake, then sit on the floor.
2. Sit under a strong table or furniture in the house and cover the head and face with hands.
3. Stay indoors till the earthquake strikes and exit only after the tremor has stopped.
4. If there is an earthquake at night and you are lying on the bed, then lie down, cover your head with a pillow.
5. If you get buried under the debris during an earthquake, cover the mouth with a handkerchief or cloth.
6. Keep the pipe or wall taut to show your presence under the debris, so that the rescue team can find you.
7. If you have nothing, then you keep shouting and do not give up.