There is gradually a general consensus against E-Cigarettes. Due to this, many countries of the world have expressed concern over the increasing death figures. Not only this, it is banned completely in some countries, there are some where it is partially banned. There are some countries where it has got legal status. India too has become very sensitive about this. This is the reason why the government has taken a tough decision on this.
E-cigarettes have generally been taken as an alternative to smoking. Recently, some such research has come out according to which its consumption can be the cause of many other diseases including asthma. The chemical used in this is deadly, due to its side effects, the risk of popcon langs and langs cancer is increasing rapidly. Let us tell you that e-cigarette is a type of electronic inhaler, in which liquid is filled with nicotine and other chemicals. It converts this liquid into steam with the energy of inhaler battery, which makes the drinker feel like smoking cigarettes. But the liquid that is filled in e-cigarettes is sometimes nicotine and sometimes even more dangerous chemical. Therefore, e-cigarettes cannot be considered absolutely safe in terms of health.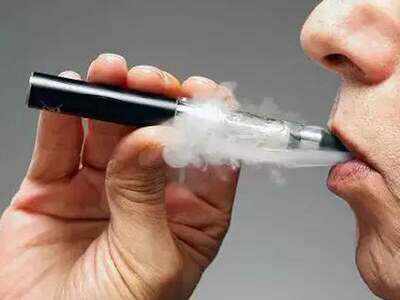 All countries have a uniform stance on research on e-cigarettes and diseases caused by it. However, if we talk about the ban, then its absence is clearly visible here. The reason for this is the companies involved in the production of e-cigarettes. This is the reason why debates are still going on in many countries. Talking about America, in 2016, the first major decision was taken by the US Department of Transport. At that time, the use of e-cigarettes was banned in commercial flights. Some states in the US increased taxes on it to prevent it, while some banned it in public places. E-cigarettes have been outlawed in Japan. In addition, e-cigarettes are banned in Brazil, Singapore, Mexico, Uruguay.