Chief Minister Ashok Gehlot will inaugurate the online crop loan distribution to registered farmers under the cooperative crop loan online registration and distribution scheme, 2019 at the state level function organized in Bidla Auditorium here today. This information was given by Cooperative Minister Uday Lal Ajaana.
He said that in the organized program, Chief Minister Gehlot will send cooperative ATM mobile van with a green flag and also inaugurate the establishment of White Label ATM in Packs / Lamps. In the program farmers from all the districts of the state will participate. Agriculture Minister Lal Chand Kataria, Minister of State for Co-operation, Tika Ram will be the special guest in the program.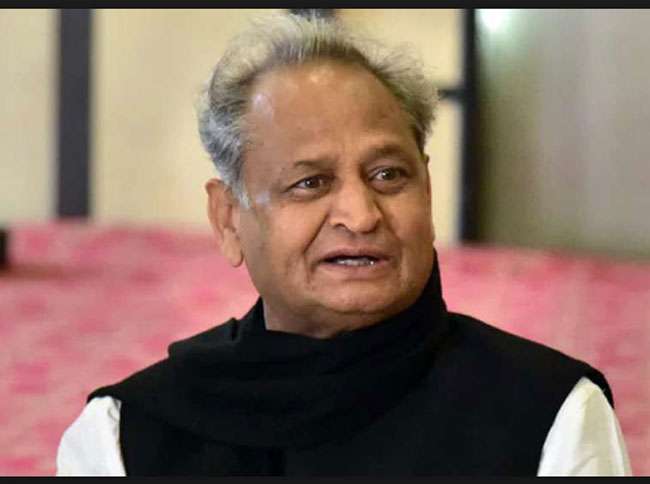 Also Read:
Former Chief Minister and BJP's National Vice President Vasundhara Raje has reacted to the budget saying that the Congress government has done nothing other than changing the name of our plans in this budget.
He said that after changing the name of Bhamashah Yojana to Rajasthan Jan Aadhar card, changing the name of Gramin Gaurav Path, development path, change of name of Chief Minister Swavalamban campaign, Rajiv Gandhi Water Sanchak Yojana, Kisan Relief Commission, name of Krishi Kshetra Welfare Fund. Have done The Ambedkar Bhavan is also in our government's plan. This proves that our government's plans were good. Those who had to continue this government.
Former CM Raje said that this was the first budget of this government which had very hopeful for the people of the state but they were disappointed. Neither the entire loan of the entire farmers was waived nor the unemployed got the allowance. Overall, this budget has brought disappointment to the youth, women, farmers, businessmen, the poor and even the common man.