Supreme court will hear about ayodhya case before 17 october. Muslim side has pleaded on monday. Just 3 days left for judgement. Ramjanam bhumi and Babri masjid dispute case that had been running from many years has come to its conclusion phase. Hindu side will plead from today and this Case will marks 39th day of its hearing today.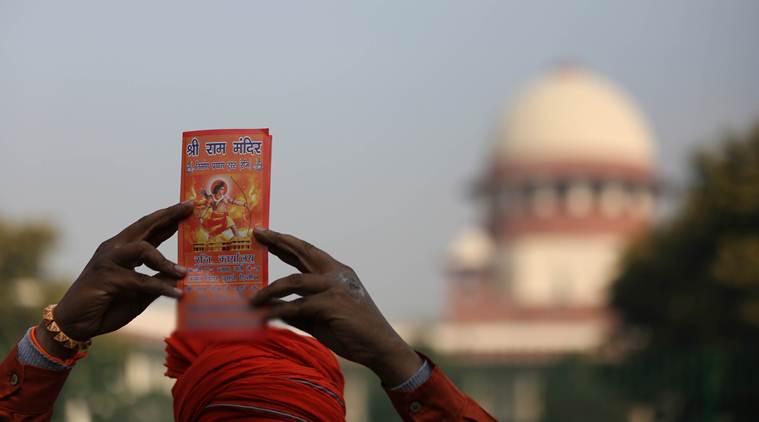 Supreme Court has ordered UP Government to give police protection to the chairman of Sunni waqf board Mr. Zafar Farookhi.
Senior Advocate Rajiv Dhavan, appearing for muslim side said "Questions are asked only from muslim side and not pose to the hindu side in the politically sensitive land dispute case" , before a 5-judge constitution bench headed by cheif justice Ranjan Gogai.
Fourteen appeals have been filed aginst Allahabad court's judgement in 2010 in apex court stating to partition 2.77 acres of land equally into three parties i.e Sunni waqf board, the nirmohi akhada and ram lalla.