People were unable to forget the death of two brothers in a gruesome road accident that happened two days before the JDA Circle of the capital, while on Friday morning, more speed cars. Scooters aboard the speedy Audi car collided with scooters 70 feet away. The patient is Undergoing treatment at the SMS Hospital in critical condition.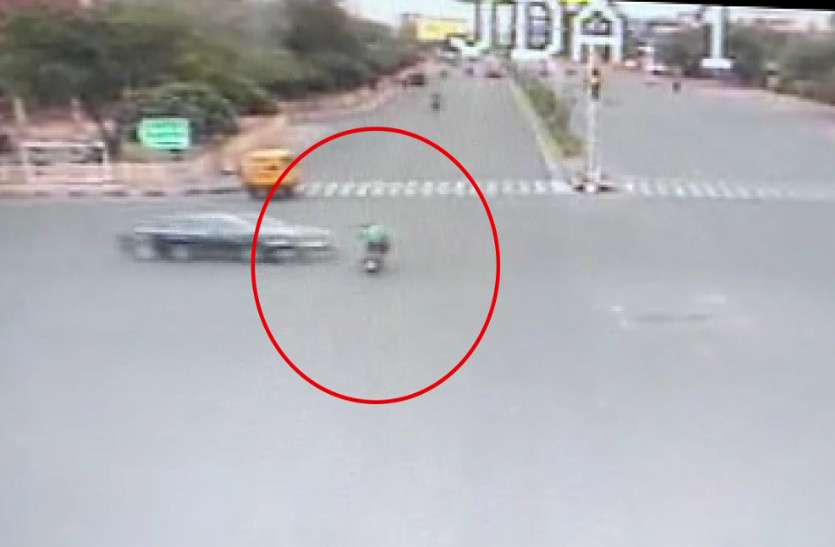 According to the information, the accident happened at 6:00 in the JDA Circle. On the side of the Jawahar Circle, Abhay Daga was going towards the Birla Temple, while the fast speed Audi car hit the scooter at the JDA crossroads. The speed of the Audi car was so fast that after riding, the scooter rode off 70 feet away and went to the sidewalk and the driver took the scooter away with him.
The car stopped after the scooter collapsed in the next part of the car. On reaching the notice, the police have admitted Abhay to an SMS hospital in critical condition where his treatment is underway. The police seized the Audi car. Police say the speed of the car is being 120 kilometers per hour. Siddhartha, a resident of Sirsi Road, is being described as the Audi car which was taken out some days earlier.