The BJP has started an Election campaign in Maharashtra. BJP President and Union Home Minister Amit Shah said in Mumbai on Sunday that we have been dedicated activists for the removal of Articles 370 and 35A. Ever since Articles 370 and 35A came into existence, the Jana Sangh and the BJP have opposed it. Article 370 has been an obstacle in Kashmir's engagement with the country. At the same time, the unity of the country has also been hindered.
Amit Shah said that corruption would have stopped in Jammu and Kashmir, so the three families there kept 370. Now after the removal of Article 370 from Kashmir, the family parties are going to be eliminated from there. Sardar Patel has done the work of uniting the country.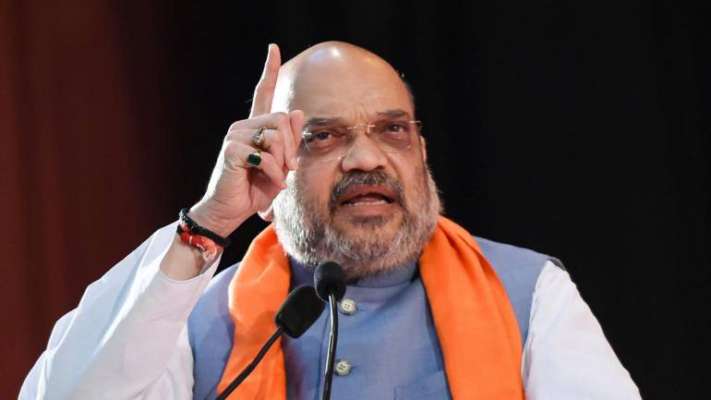 According to them, when my schedule was decided, neither did I know nor did the party know that when the event would take place, it would be the first event to be held after the announcement of Maharashtra elections. It is a matter of great pleasure that the election of Maharashtra is taking place from the program of introduction to remove Article 370.
There are two types of parties in the Maharashtra election. On the one hand, the party which considers Mother India as its own is the BJP and on the other hand it is the Congress and NCP which accept their families as their all. Now the people of Maharashtra have to decide whether to go with the nationalist party or with the family parties.