Indian citizens include people from Moradabad, Sant Kabir Nagar, Gorakhpur, Basti, Maharajganj, Siddharthnagar and Kushinagar districts of Uttar Pradesh.  Everyone was screened in Sonauli.  SDM Jasdhir Singh said that 112 people coming from Nepal have been accommodated in Kunserva Tribal Ashram School and 40 citizens in Nautanwa Inter College Quarantine Center.  On 24 April, 100 civilians were sent to Nepal.  District Magistrate Dr. Ujjwal Kumar informed that the citizens of both quarantine countries have returned to India and Nepal.  They will be allowed to go home after a health test.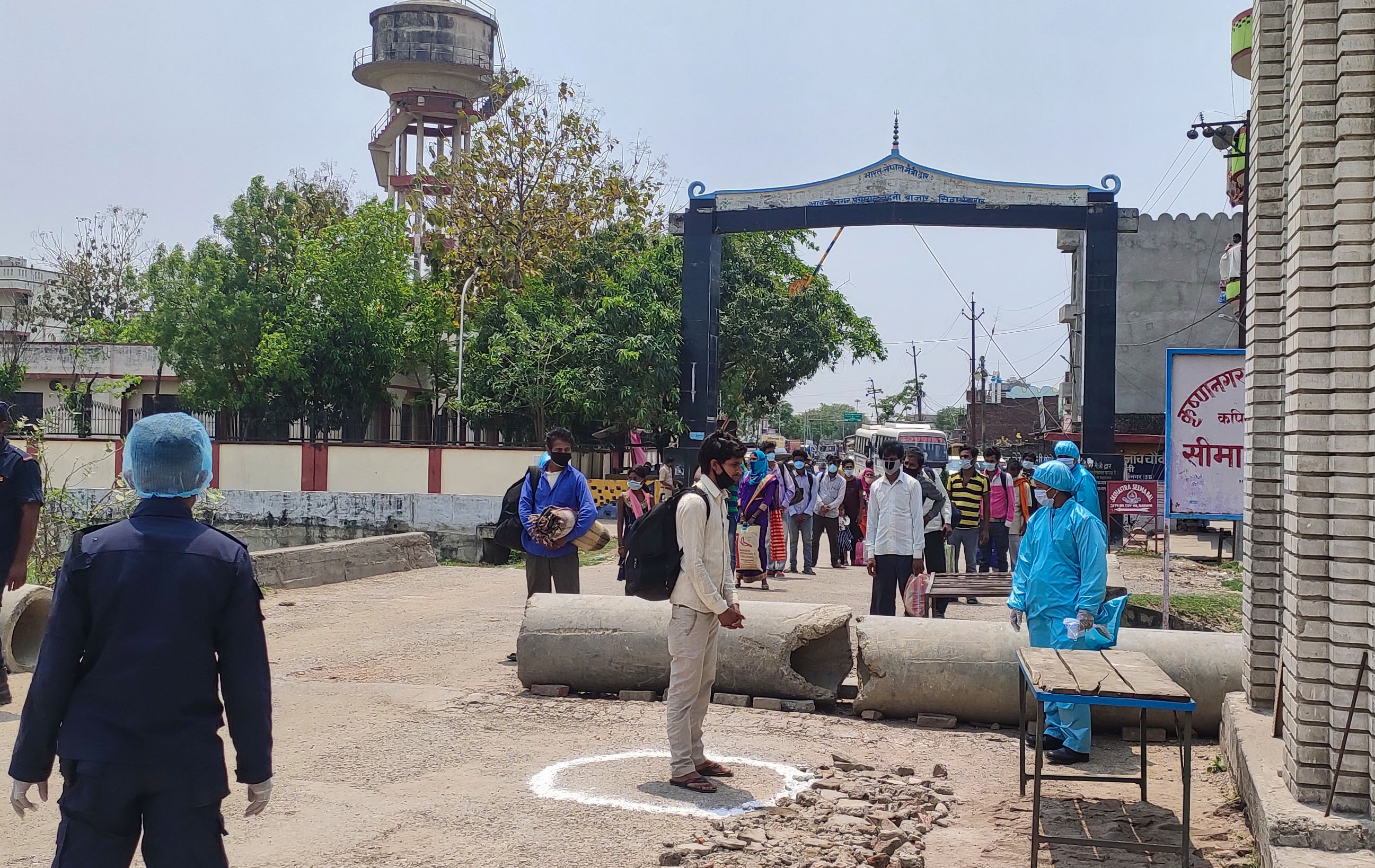 Quarantine citizens of both countries stranded due to the seal of the Indo-Nepal border reached their country.  There were 152 Indians in Bhairahawa, Nepal, and 196 Nepalese citizens in Nautanwa and Sonauli in India since last 31 March. A total of 155 Indians were quarantined in Nepal.  On Thursday, two Indians fled from Quarantine Center III in Nepal.  Even after much research by the Nepal Watchdog team, they could not be found.  Another Indian was already sent by Nepal to India due to his father's demise.
At the Bhagirathi Krishak Inter College located in Bhagirathpur police station area, Kolhui police station chief Ramsahay Chauhan arrived to know the condition of the workers who had returned from quarantined Pune.  The police station received information that no food was prepared for the quarantined laborers.  The laborers reached the police station soon after getting to know about where everything was found right.